Commercial Pressure Washing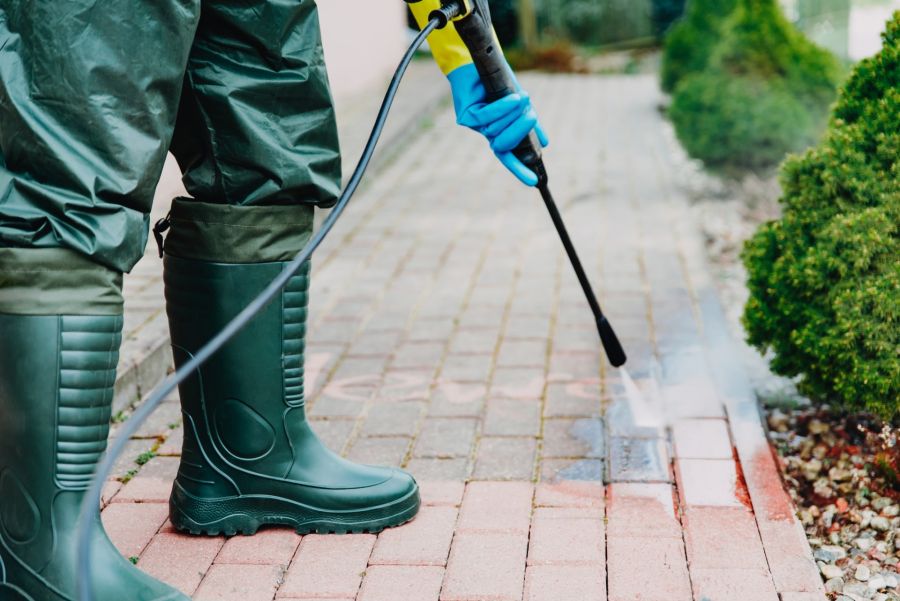 How many times have you been enticed to visit a retail shop or showroom because of its attractive exterior? It's probably been more times than you can count. Because your prospective customers get drawn in by the same visual cues, it's important that you pay special attention to the exterior condition of your commercial property.
Making sure that your building's siding is clean and that walkways are clear of debris helps to paint an attractive picture for customers. Purity 4, Inc offers professional pressure washing services to offices, retail shops, and other commercial buildings. With a 23-year track record of success, we're a clear leader for all your pressure washing needs. Call us today at (404) 341-9669 for a free quote.
---
Call for a FREE Quote
---
Invest in an Inexpensive Makeover for Your Business With Pressure Washing
You could spend a small fortune with an exterior building contractor to update your commercial property. If a full-fledged renovation is not in your budget, consider hiring a commercial pressure washing contractor such as Purity 4, Inc to freshen up your structure instead.
Since 2000, Purity 4, Inc has been improving the curb appeal of commercial buildings with professional power washing. We use up-to-date equipment and industry-standard methods to quickly renew your building's siding, entryways, and walking paths. Our commercial pressure washing services clean surfaces without damaging them. To get started on your facility's new exterior makeover, call Purity 4, Inc at (404) 341-9669 today. Our representatives are standing by to help.
Effectively Remove Damaging Contaminants With Pressure Washing
Over time, your building becomes a breeding ground for various bacteria, molds, and algae. These growths are more than just unsightly and annoying. When left unchecked, they cause premature wear of siding and other building materials. Regular commercial pressure washing removes grime and foreign materials from buildings. Your property is left looking great and functioning optimally. Call us at (404) 341-9669 to set up a pressure washing appointment today.
Reduce Safety Risks With Regular Commercial Pressure Washing
A parking lot that is littered with layers of leaves and leaked oil spills from parked cars is a magnet for accidents. Under these circumstances, a customer or employee who is in good physical condition can slip, fall, and incur injuries. This is even more likely for the elderly and the disabled. When your property is safely clear of slippery debris, you reduce your risk of costly lawsuits. Parking lots and entrances that have been professionally pressure washed present a business that is safe and welcoming to everyone.
---
Call for Fast FREE Quote
---