Commercial Window Cleaning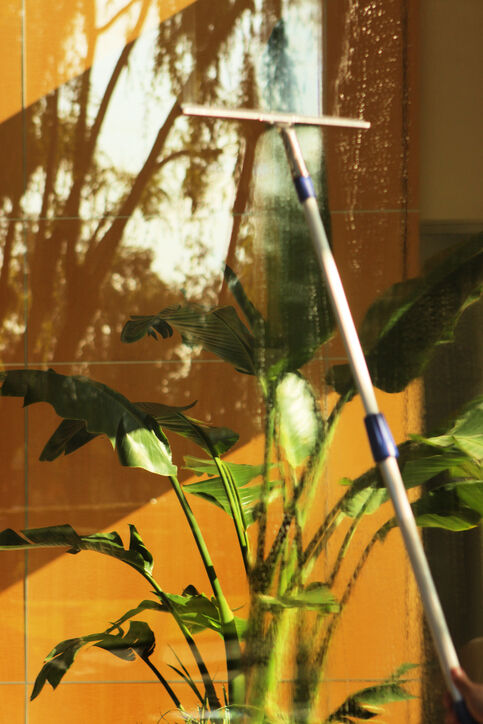 Great-looking windows are some of the best physical assets that you can have as a business owner. You use sparkling windows to draw people into your establishment and showcase new products that you want to move from your inventory quickly. Clean windows can also give the impression that the rest of your establishment is tidy. This is a big benefit for restaurants, accounting firms, and grocers. If you want the benefits of gleaming windows without the work of doing the chore, then call Purity 4, Inc at (404) 341-9669 to learn more about our commercial window cleaning services.
---
FREE Quote
---
Enhance Your Marketing Efforts
While digital marketing has taken the business world by storm in the last decade, business owners who still have physical stores do well to combine online marketing efforts with time-tested, traditional marketing tactics. Presenting a spotless storefront with clean windows is one of those fundamental brand-building protocols that never go out of style. While dirty windows can undo months of expensive marketing efforts, you can improve your organization's image by scheduling a professional window cleaning appointment with Purity 4, Inc today. We've been making organizations like yours shine for 23 years.
Improve Employee Morale With Clean Office Windows
Besides presenting your inventory in the best possible way, clean windows help to flood dreary interiors with natural light. According to findings by the National Institutes of Health, light has profound effects on the mood and productivity of office workers. The more light that your employees get, the better their cognitive abilities. The mood-boosting effects of natural sunlight contribute to greater collaboration and more innovation. In contrast, windows that are dirty or heavily streaked are distracting. They also give a false impression that your employees' work is sloppy or second rate. If you rely on your workforce to care for your customers, identify risks, and spot growth opportunities for your business, then you'll want to invest in Purity 4, Inc's commercial window cleaning services. Call us at (404) 341-9669 for a free quote.

Professional Window Cleaning Is Safer and More Effective
Purity 4, Inc has been providing commercial window cleaning services to local businesses since 2000. Our technicians are trained to tackle all window cleaning projects safely and efficiently. With Purity 4, Inc, there is no need to put yourself or your workers at risk for injury while cleaning hard-to-reach windows. To place your company on a regular window cleaning schedule with Purity 4, Inc, give us a call at (404) 341-9669 to speak with one of our representatives.
---
Call for Fast FREE Quote
---