Move-In and Move-Out Cleaning
Move-In & Out Cleaning Made Easy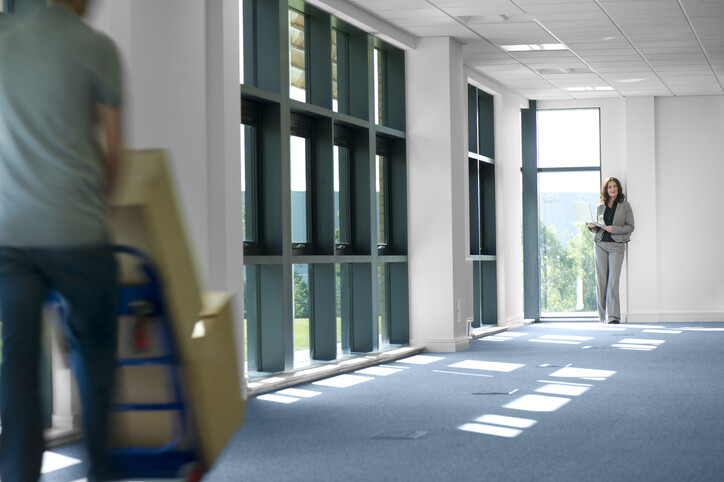 Have you recently relocated your offices and need the assistance of a professional cleaning company? Whether you need to prepare your space to return to the landlord for a full deposit refund or would like to have a new office space spruced up prior to your arrival, Purity 4, Inc can help. We have provided spectacular move in and move out commercial cleaning services throughout the area for more than 23 years. Call (404) 341-9669 today for a free quote.
---
Call for FREE Quote
---
Empty Office Cleaning
Need a trusted crew of commercial cleaners for a local move in or move out cleaning? Whether you are vacating your current office space or moving into a new office location for your restaurant or retail store, Purity 4, Inc is the right choice. We also handle rental properties and prepare them for turnover.
Our move in / move out cleaning services include:
Clean all windows & doors
Clean walls & baseboards
Clean light fixtures, ceiling fans
Clean inside any/all closets and storage areas
Clean kitchen & break room
Clean and sanitize bathroom
Dust, vacuum, mop, sweep
Remove all trash
And more! Need something not mentioned? Just ask! Call (404) 341-9669 for a FREE quote.
Move-In Cleaning for Office Space
When moving into a new office or commercial space, the prior tenants may have neglected to fully clean the area upon their departure. If your new office is less than sparkling, call (404) 341-9669 for excellent move-in cleaning services. Arriving to a dirty, unsanitized office is no way to start your corporate move. While you focus on making sure your business runs smoothly during the transition, let us handle the cleaning. Purity 4, Inc will make relocating your business easier. Providing hassle-free move in cleaning for local offices since 2000, we will handle the details of making your new commercial space look, feel and smell terrific by your scheduled move-in date.
Move Out Office Cleaning
When you're preparing to move out of your office, commercial building, restaurant or retail shop, you'll have many loose ends to coordinate. Let Purity 4, Inc help with the move out cleaning, and scratch that one off your to-do list! The professional cleaning crew will make sure that cleaning the vacant space after the move goes smoothly. Let Purity 4, Inc handle the details of the dirty work for you by providing spotless move-out office cleaning services. We guarantee your new office space will be cleaner than the day you moved in!
Having been in business since 2000, Purity 4, Inc has the expert commercial cleaning team needed to get the job done thoroughly and efficiently.
---
Call for Fast FREE Quote
---