Restaurant Cleaning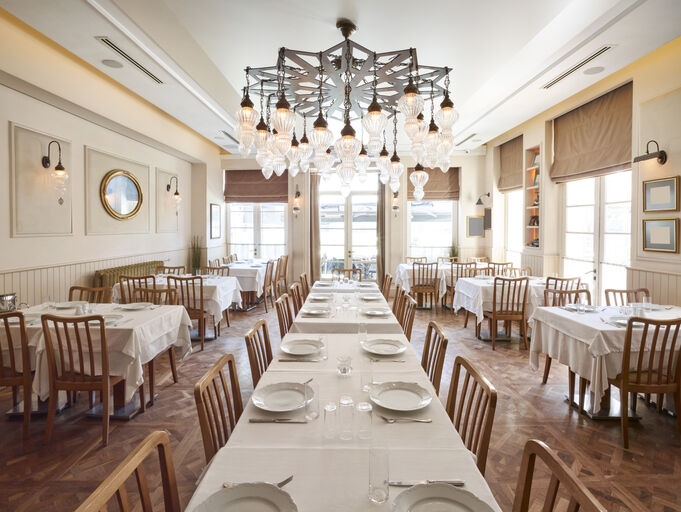 Creating a positive first impression for your restaurant is Purity 4, Inc's mission. Looking for a reliable commercial cleaning company that knows the importance of restaurant cleanliness? A sparkling clean restaurant welcomes guests and lets them know you care about them. To help you keep your restaurant looking its best Purity 4, Inc is the commercial cleaning company for the job. With more than 23 years of restaurant cleaning experience, our goal is to make sure your business shines!
---
Free Cleaning Quotes
---
Always Clean and Welcoming
With over 23 years of experience with cleaning local restaurants, Purity 4, Inc knows that keeping a restaurant looking great is an ongoing chore. The kitchen, prep areas, restrooms, and dining room areas generate a never-ending cleanup challenge. Dining area dirt will quickly turn your customers away. Back area grease and grime can pose a health hazard that you can't ignore. Purity 4, Inc will make sure that every impression is a clean one, and customer experiences regarding cleanliness are positive.
The dining area of your restaurant needs to present your business in the best light. Floors, counter tops, table tops, and chair or bench upholstery should look, feel and smell clean. Purity 4, Inc strives to meet your standards and your customers' expectations with our thorough cleaning procedures! What's more, you'll receive frequent contact from a site supervisor who will relay your goals regularly with the crew.
Your kitchen and prep area are important areas in the restaurant to keep clean. With 23 years of restaurant cleaning experience, and a team of skilled cleaning professionals, Purity 4, Inc will thoroughly clean kitchen grills, ovens, floors and drains, and more. We will make sure that your restaurant is cleaned properly and to the satisfaction of local code.
A clean restroom will relay to your customers that you care about their health and well being. It also sets the tone for perception of how your whole restaurant is cleaned. Purity 4, Inc keeps it clean! Walls, counters, sinks, floors, toilet bowls and seats are fully sanitized and disinfected so that your customers will feel confident using your restaurant's facilities each time.
Purity 4, Inc's restaurant cleaning services include:
Full Restaurant Cleaning
Food Preparation Area
Kitchen Cleaning
Cleaning Foyer Area
Window and Mirror Cleaning
Floor Cleaning / Tile & Carpet
Restroom Cleaning and Sanitization
and more!
Call (404) 341-9669 today to have your restaurant cleaned and sanitized by our expert team of commercial cleaners!
---
Call for Fast FREE Quote
---